Gita might have passed but the bad weather continues, last night 6 people were evacuated from their homes and fire crews have been out since 2.30am this morning responding to 12 calls regarding flooding. Most of these came from the Paraparaumu Beach area.
[ad]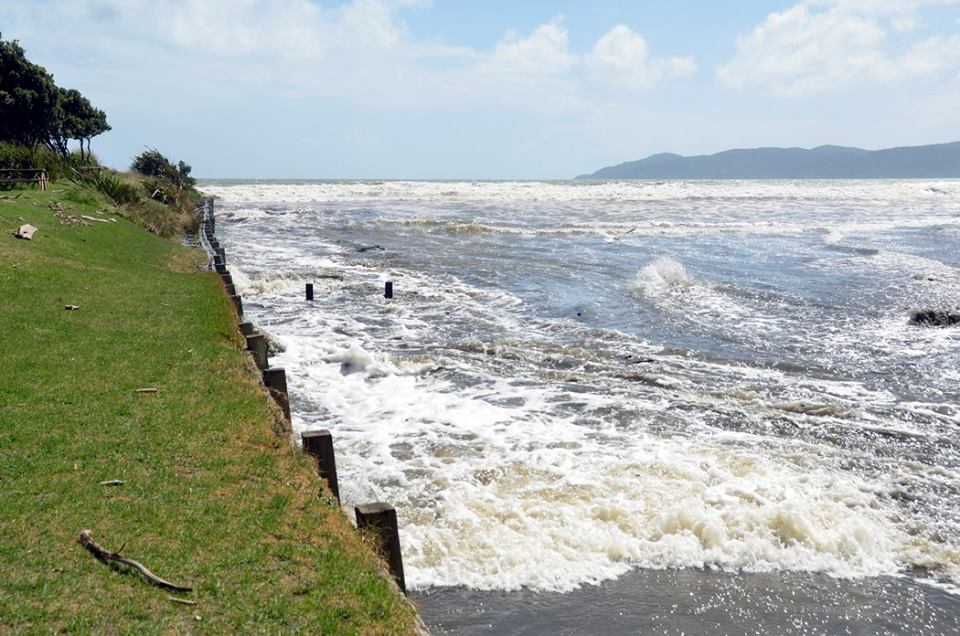 Looking North from Raumati Beach – Photo: Murray Short
The six homes (in Nathan Ave, Webber Street, Mahana Road and Wood Leigh Place) were evacuated because of the combination of rain and high tides. "The evacuation was only a precaution but we still are unsure if there was any damage", Fire and Emergency Assistant Area Commander Gareth Hughes says. "Our crews have been working extremely hard since the early hours of this morning to help our community."He advises people to avoid non-essential travel during severe weather, and to never drive through floodwaters. Fire and Emergency are expecting a heavy workload today, as people wake up and have a chance to assess their homes and properties.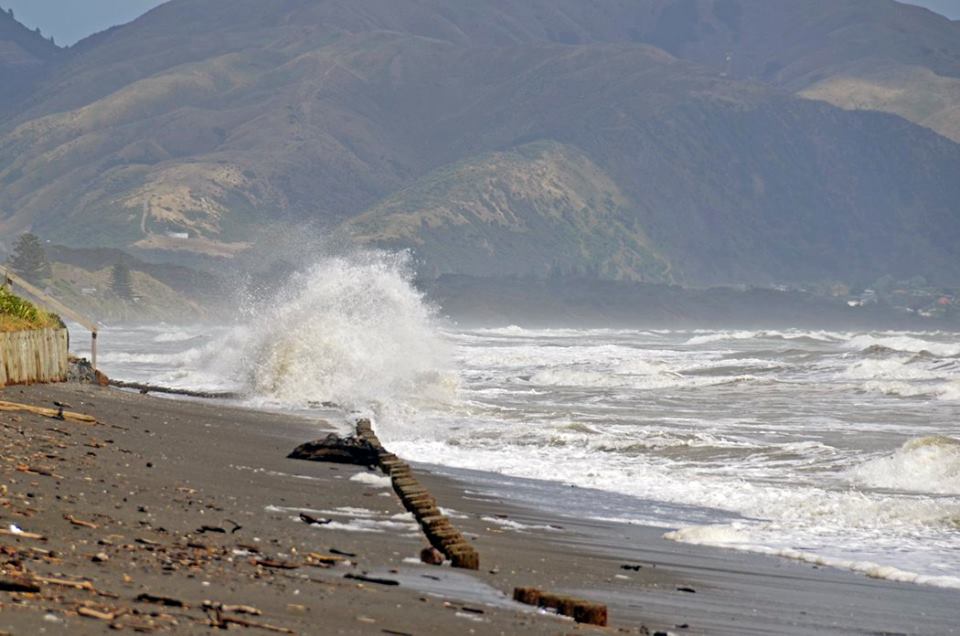 Tide surge on the Wharemauku Stream – Photo: Murray Short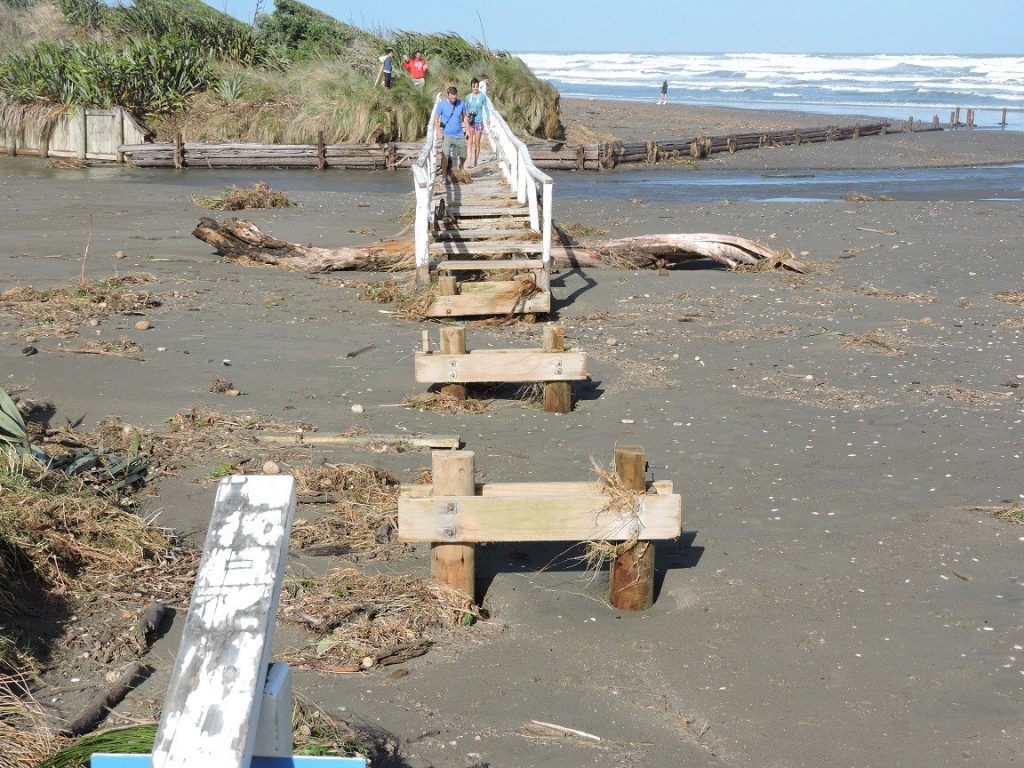 Wainui bridge – Photo: Paekakariki
[ad]