Paraparaumu resident Gwynn Compton has promised to bring fresh leadership and a community-led approach to the Kāpiti Coast as he announced he is standing for Mayor, and as a Districtwide Councillor, in this year's Kāpiti Coast District Council election.
Living in Paraparaumu with his wife, Renee, and their two young sons, Alex and Leon, Gwynn Compton's campaign will focus on ensuring the Kāpiti Coast is prepared to make the most of the growth that will come with the completion of major roading projects next year, while preserving the great lifestyle people on the Kāpiti Coast enjoy.
[ad]
"Kāpiti is one of the best places in New Zealand to live and raise a family, but with the completion of projects like Transmission Gully and Peka Peka to Ōtaki around the corner, we need to act now to make the most of the opportunities ahead while preserving the great lifestyle we love in Kāpiti," says Mr Compton.
"We can't build a wall or pretend that growth isn't coming, but if we get ahead of the curve we can make it work for our community."
Fuelling that concern is a sense there's been a lack of urgency from the current Mayor and Council around planning for this growth, and ensuring that adequate infrastructure like housing, water, and transport options are in the pipeline to meet it says Mr Compton.
"The Mackays to Peka Peka Expressway has already given us a taste of what's to come, as its completion saw rapid house price growth and steep rent increases which shut first home buyers out of Kāpiti and hurt those on fixed and low incomes,"
"As a district with a high percentage of people on superannuation, they simply can't afford for us to get this wrong again, especially as we're already behind the eight ball in preparing for what's to come."
Another area of concern for Gwynn Compton is the local economy, which has been booming during recent major infrastructure projects, but faces an uncertain future as those draw to a close.
[ad]
"How we manage the drop off in employment once Transmission Gully and Peka Peka to Ōtaki are finished is a major issue facing Kāpiti. We need an economy that's diverse and delivers sustainable growth, more jobs, and higher incomes. To achieve that we need a more ambitious vision than being just a retirement mecca or a coffee stop for tourists passing through as some have suggested."
As part of the fresh community-led approach Gwynn Compton is campaigning to bring to the Kāpiti Coast District Council, he has also launched a survey to Kāpiti Coasters to share both what they love about Kāpiti, but also what they think are the major issues facing the district. The survey can be found at his new website – www.gwynncompton.co.nz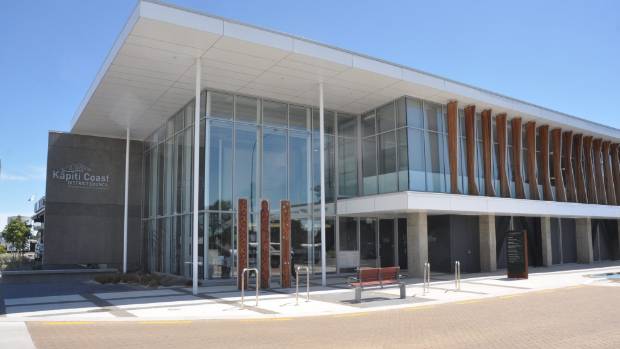 "The Mayor and Council don't and shouldn't claim to have a monopoly on all the answers for the issues facing Kāpiti, and we need a shift away from a Council knows best attitude to one that truly partners with our communities and helps them take the lead on the issues facing them. It's why I'm committed to regularly surveying our communities as just one part of what will be a fresh, community-led approach that I'll bring to the mayoralty and council if elected," says Mr Compton.
Gwynn Compton's professional career has seen him work as a supermarket assistant through high school and university, then as a bank teller after graduating with a Bachelor of Arts in History and Political Science from Victoria University of Wellington, before working in a variety of communication roles at the National Bank in Wellington, Telstra in Melbourne, the Old Mutual Group in London, the Museum of New Zealand Te Papa Tongarewa, as well as having advised former Prime Ministers Sir John Key and Sir Bill English on social media and digital communications.
[ad]
Gwynn Compton has also been involved with the Kāpiti Economic Development Agency and recently led one part of the effort to stop Victoria University of Wellington's proposal to change its name.